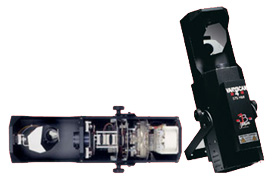 Outstanding brightness and a multitude of features characterise the Varyscan 4 Compact Plus 575HMI. The compact design and the standard slide-in moduls will convince the professional user on tour as well as the light jockey in discotheques.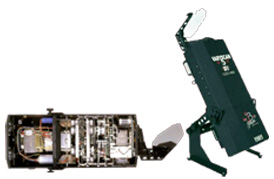 The Varyscan 5 MV is JB-lighting's mirror movement projector flagship.The VS 5 Multivision is a tool that was created to meet the demands of highly professional applications. With its exraordinary features and its fine workmanship it leaves no wishes unanswered.

The JB-lighting DMX-Controller was designed to opperate with every Varyscan/Varycolor exept the VS 5 MV and VS 6 / VC 6 models. Every feature can be reacalled by means of high quality keys. The DMX-Controller works with up to 12 units with a maximum of 6 channels each.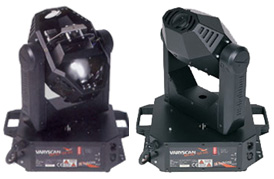 The moving light product range of JB-lighting is extended by the Varyscan MICRO 150HTI. This extremely compact fixture combines a bright light output with precise, fast movement with a high tech design.